On June 19th 2022, the Norwegian Theater and Orchestra Association presented this year's Hedda awards for the 24th time. Camara Lundestad Joof, Preben Hodneland, Kjersti Tveterås and Kingsford Siayor were among the winners honoured for their outstanding stage performances. The purpose of the Hedda Prize is to honour outstanding achievements in Norwegian performing arts. This year's awards were handed out on Sunday evening by the Norwegian Theatre and Orchestra Association (NTO) during a party performance directed by Belinda Braza at Det Norske Teatret.
The prize for Best performance for young people went to "Superkid" – SPKRBOX in collaboration with the National Black Theatre of Sweden and the Nationaltheatret.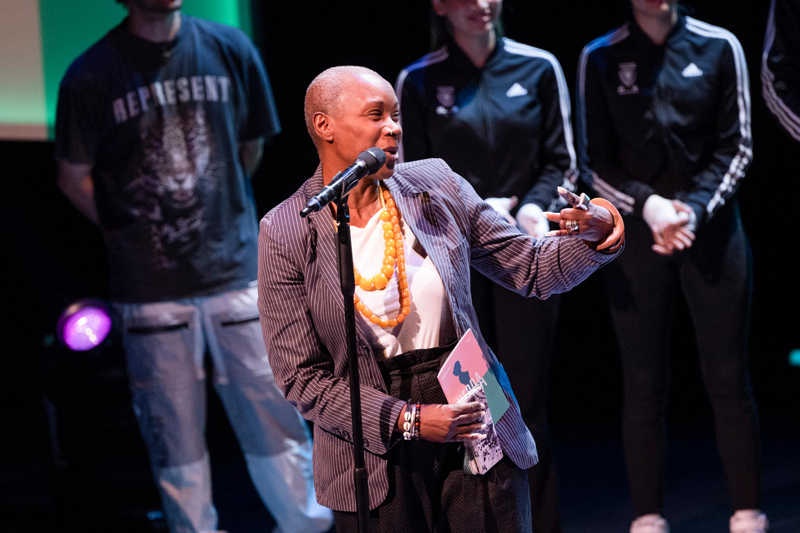 The honorary award was awarded to Mira Zuckermann, founder of the sign language theatre Teater Manu, while the State Theater won the award for Outstanding Artistic Effort.
Top picture: Kingsford Siayo. Photos by Skjalg Vold.