NBTS and Spkerbox Norway premiered the new production SUPERKID at The National Teatret, directed by Josette Bushell-Mingo.
Performed by Kingsford Saiyer – the raw and powerful story deals with violence between father and son, survival, loss and hope.
Funny at times and deeply moving, SUPERKID played to sold-out performances and will be brought back by public demand for ten performances in Norway, in October 2020.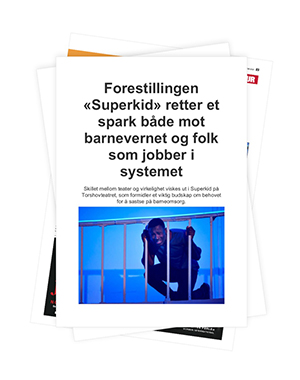 Click the links to read the review (Norwegian)
> NorskShakespearetidsskrift_05.06.20