The theme for Mänskliga Rättighetsdagarna 2021 is based around everyone's right to have a place to call home. This year NBTS has been invited to produce the artistic elements for the three-day-long digital event.
The cultural framing of MR-dagarna is meant to offer personal and inspiring testimonies discussing the same themes as the conference, surrounding the unsafe reality of housing.
As a way to also provide the audience with a feeling of hope, the artistic contributions will include pieces that highlight the feelings of joy that a home can bring.
For one of the segments, Artistic Director Josette Bushell-Mingo has invited LGBTQI Newcomers performing arts group to share their play Home/less written by 8 individuals who have had the lived experience of seeking asylum in Sweden on the basis of gender or sexuality and the struggle to find a home in a literal and metaphorical sense. The group has worked with dramaturgs Anna Renée Winget and Mette Aakerholm who have incorporated drama therapy, integrative therapy, empowerment and resilience-based approaches among other methods in their process working with the group.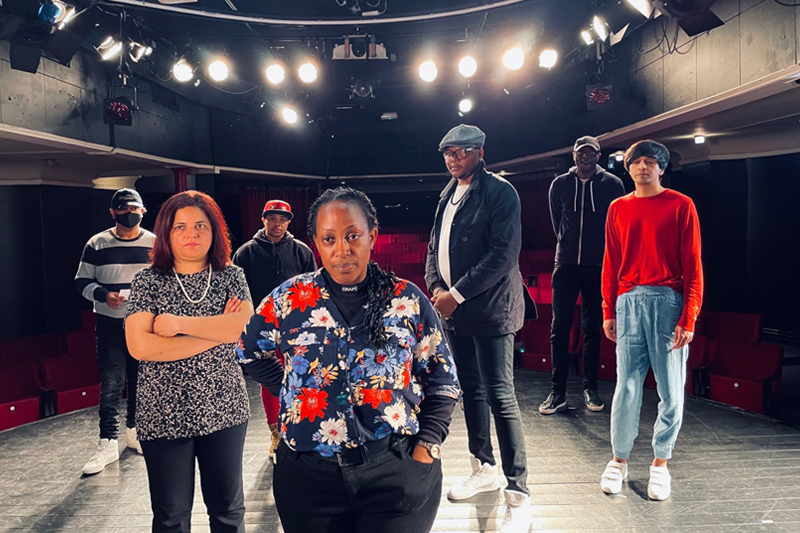 For the second artistic element actors and writers Raymond Peroti, Senait Imbaye and Nancy Ofori have been commissioned to write their own texts and read handpicked testimonials to give a voice to people and their different experiences with housing in Sweden.
Raymond Peroti is a writer, musician, project leader and the founder of the music platform Av Kärlek. Peroti´s text is a reflection on young mens continued situation with failed education and how one can start off on the wrong path from the beginning. The text explores the segregated lines between those who make it and those who fall.
Senait Imbaye is an actor and writer whose text focuses on the subject of daring to take up space in a world where one might not always know how to navigate. At its core, it is about finding the strength to fight through setbacks.
Nancy Ofori is an actor, writer/playwright and filmmaker who will share a text-based on an interview with her father, deconstructing the feeling of getting one's first-hand contract as an immigrant in the 90´s. The text also describes the pure joy and safety a home can bring.
To experience the artistic elements first hand and take part in this year's discussions and lectures you can book your tickets here.  MR-Dagarna 2021 is a digital event held between 19 April – 21 April.
NBTS wants to give a big thank you to:
LGBTQI Newcomers
RFSL
Strindbergs Intima Teater
Malin Nicander
Lamin Daniel Jadama
Mänskliga Rättighetsdagarna and everybody involved.